Business school opens in Zhejiang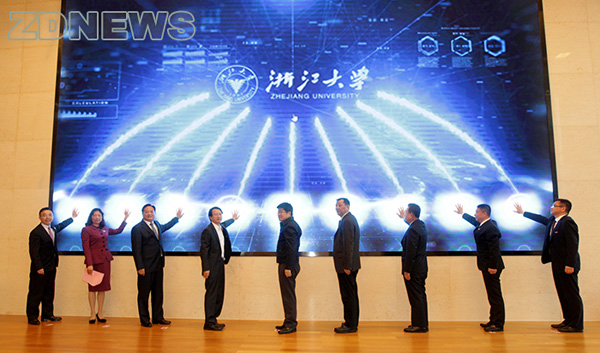 Zhejiang University, a leading university in science and technology in China, is aiming to expand its influence in the field of business education by opening a new school with a focus on international exchange.
Established in November, the new Zhejiang University International Business School has partnered with the Judge Business School of the University of Cambridge and the Wharton School of the University of Pennsylvania.
Located on Zhejiang University's new campus in Haining, Zhejiang province, the new school will host its overseas class sessions for executives enrolled in its British and US partners in May and June, according to Ben Shenglin, dean of ZIBS.
Ben says the school will allow foreigners to learn about Chinese business practices in greater detail as East China's Zhejiang province is home to many renowned Chinese companies.
The first class session in January was held in three cities-Haining, Hangzhou and Shanghai-in the Yangtze River Delta, one of the most dynamic economic zones in China.
The school is accepting 50 students for its MBA program of Innovation, Entrepreneurship and Global Leadership, and will open another new track, Doing Business in/with China, for the Chinese studies master program of Zhejiang University in 2019.
Ben says that the school hopes to offer international students a better understanding of China and its business environment through practical approaches such as taking the high-speed train, shopping in an unmanned convenience store, making payments with mobile phones and ordering a home delivery.
Ben says: "We want to cultivate future business leaders who have both a wide global perspective and a deep understanding of China."
Other institutes in the country offering international business education include the Peking University HSBC Business School which was founded in 2002 in Shenzhen, Guangdong province. The institute, which is aimed at advancing Peking University's involvement in global finance research, started accepting international students in 2009.
Shanghai Jiao Tong University is another educational institution involved in this area. In 1994, the university joined hands with the European Foundation for Management Development to run the China Europe International Business School.
According to a global MBA ranking released by the Financial Times in January, six business schools in China were listed in the top 100. CEIBS was placed fifth, making it the highest-placed China-based school in the rankings.
Tang Xiaofan contributed to this story.