Fujian readies power for islands off coast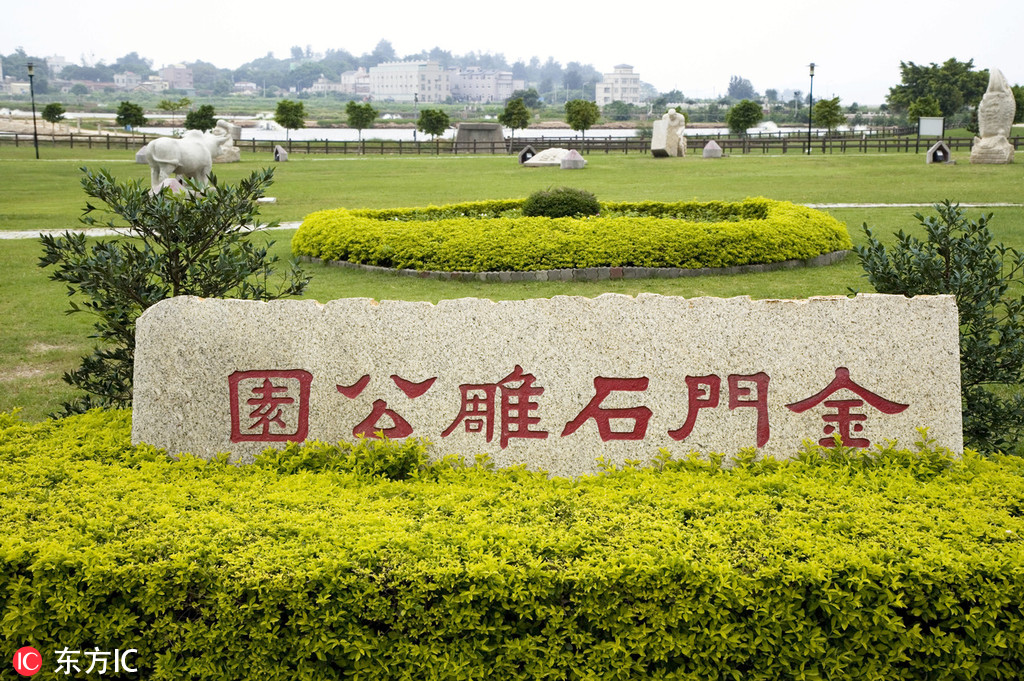 Taiwan's Jinmen, Matsu to benefit; mainland also pushes gas connection
Fujian province has completed early preparations to supply electricity to the Taiwan islands of Jinmen and Matsu, a spokesman for the Chinese mainland said on Wednesday.
The mainland will also push forward the work of supplying natural gas to the two islands, which lie near the mainland, and linking them with bridges, said An Fengshan, spokesman of Taiwan Affairs Office of the State Council.
People on the two islands have long hoped the mainland would help solve their shortages of water and electricity, and have repeatedly expressed a desire to have gas and bridge connections with the mainland, An said.
"To meet their needs, the Chinese mainland is willing to make every effort to create opportunities and provide conditions for them to have more and better development," he said.
In January, President Xi Jinping spoke at a gathering marking the 40th anniversary of the Message to Compatriots in Taiwan and stressed that Chinese people should help each other. The two sides should be connected in all aspects, he said, noting that it is necessary to improve economic and trade cooperation, infrastructure connectivity and sharing of energy resources.
He proposed that Fujian coastal areas can take the lead in connecting Jinmen and Matsu with water, gas and electrical supplies.
"Xi's words show that we always think about the people and the common interests of compatriots on both sides of the Taiwan Straits," An said, adding that sharing opportunities with Taiwan will help solve practical problems in the local economy and people's welfare.
Fujian has been supplying water to Jinmen through a pipeline that went into operation in early August. It brings 34,000 cubic meters of water daily from Jinjiang's Longhu Lake, the second-largest lake in Fujian.
In 2002, a tanker shipped 2,300 metric tons of fresh water from Fuzhou, Fujian, to Matsu to alleviate the drought.
In addition to sharing resources, the Chinese mainland has stepped up efforts in recent years to treat Taiwan compatriots equitably. Last year, the mainland released 31 measures related to economic and cultural exchanges and cooperation with Taiwan, offering the same opportunities as mainland residents enjoy in education, doing business and living on the mainland.
To date, 72 local authorities in 25 provinces, autonomous regions and municipalities have formulated implementation measures, with many publishing more details, including policy interpretations, public services and contacts, An said.
Over the past year, more than 2,000 enterprises from Taiwan on the mainland have benefited from a new favorable tax policy. More than 100 Taiwan companies have received special funds to support green, intelligent manufacturing and upgrades. A number of companies joined major mainland projects including Beijing's new airport and the Hong Kong-Zhuhai-Macao Bridge.
More young people in Taiwan have chosen to pursue their dreams on the mainland, with the number of students who apply for university admission or who seek careers on the mainland showing steady growth, An said.
He said the mainland will continue to implement the 31 measures and expand opportunities and equal treatment for Taiwan compatriots and enterprises.
"We will initiate more measures to benefit Taiwan compatriots and make it more convenient for them so that they will feel more sense of gain while developing on the mainland," he said.